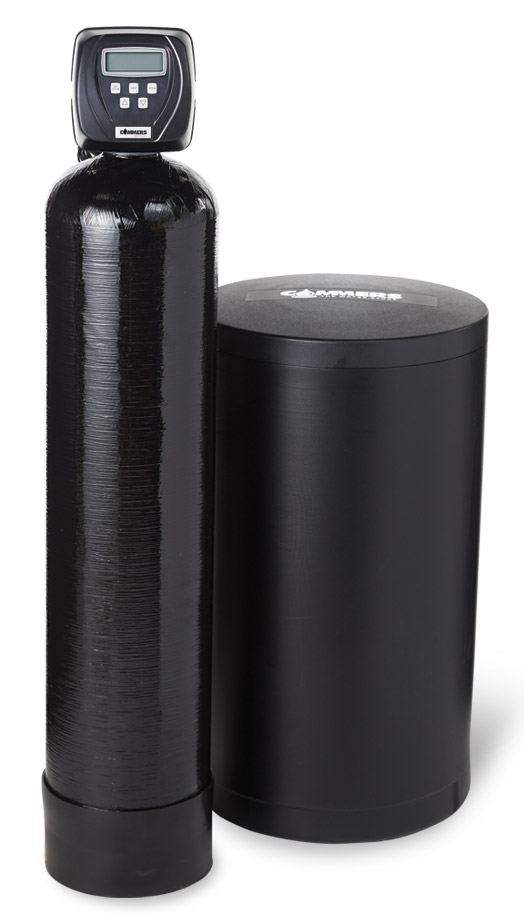 Commers HE Well Series - Well Water Softener and Iron Filter
Unlike conventional downflow water conditioners, the Commers HE Well Series series uses counter current regeneration to ensure maximum efficiency, consistent water quality and effective removal of iron and other trapped particles from the ion-exchange resin bed. In addition, the Commers HE Well Series uses soft water brining to protect the inner workings of the valve head from the wear and tear of iron bearing private wells, adding years of service life to your new softener. You'll enjoy the benefits of soft and iron free water for many years to come!
Our Commers HE Well Series Comes In 2 Sizes
2 convenient sizes for any size or usage include 50 and 75.
Features of the Commers HE Well Series
Soften household water using minimal salt and water
Removes high levels of hardness
Removes a moderate to high amounts of iron
On demand metered unit offers maximum efficiency
Variable soft water reserve based on actual water usage over 21 days
Solid-state microprocessor with push button simplicity on the front panel
Stores system configuration & operating data, even during a power outage
Nine cycle regeneration process
Diagnostic capabilities second to none
Lifetime warranty on both tanks, five year warranty on the valve and all parts
Additional Options
Additional filtration components tackle the most difficult water problems
Remove high levels of Iron with no chemical upkeep
Hydrogen Sulfide removal to control nasty, "rotten egg" odors
Full one inch valving ensures maximum water flow rates