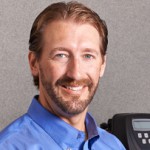 Rob Commers, CEO: Rob grew up learning the water treatment industry from his parents and grandparents, it was something that became second nature. Working directly with people has always been something important to Rob, as a result sales and customer satisfaction have always been his main focus. Rob attended Saint Thomas Academy and went on to earn his Bachelor of Science degree at the University of Minnesota. Rob has been involved with the family business since childhood and learned all aspects of the business as he worked in all the departments over the years. In 2002, Rob recruited his wife Tiara to join the Commers team and together they put together what is now the builders division at Commers. In 2013 Rob and Anthony Commers bought the business to become third generation owners of the Commers companies. Rob became President and CEO and Anthony Vice President and sales manager and together they have grown the business to what it is today. Rob's vision is to expand markets to serve more customers in residential, commercial and industrial applications and continue to improve water quality through creativity and ingenuity.
Anthony Commers, VP: Anthony grew up in the water treatment business. He first started coming in when he was 5 years old helping stuff envelopes for mass mailing. Since Graduating from the University of Minnesota in 1996, Anthony has been working full time with the family business. Anthony's current role as Vice President includes many duties but he enjoys helping Commers customers choose a system that will fit their needs.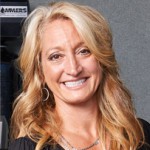 Tiara Commers Director, Builders Division: Tiara left a successful career in the hospitality business before focusing her efforts on the builders division at Commers. She had won many national awards and was always a top producer as sales manager for the Double Tree Hotel in Bloomington Minnesota. In 2002 her husband, Rob Commers finally persuaded her to be part of the family business and she has enjoyed great success as the builders division manager at Commers. Commers has worked with twin cities contractors for over 50 years and Commers has great incentive plans in place for the construction industry, so if you're a contractor or building a new home, contact our builders division.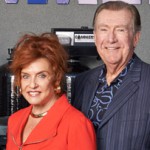 John and Patricia Commers have worked with the Company side by side since they were married in 1964. They are proud of the care and dedication of the employees here at Commers. They truly feel everyone here at Commers is a part of the family.
THE COMMERS DIFFERENCE
Experience: Since 1947 homes and businesses have trusted Commers with their water treatments needs, with Commers 70 years of service, you can feel confident in our experience
Capabilities:Water quality varies greatly in hardness and purity, that's why it is essential to have a Water Quality Association® Certified Specialist, test your water and examine your homes plumbing.
Technology:Whether you're looking for basic water softening or complex water purification and filtration, we will discuss with you the many different water treatment technologies available today.
Value: As an independent manufacturer and distributor we are able to offer you 15 different major brands at factory direct prices.
Assurance: All our water treatment products are backed by full manufacturers warranties and should you ever need service, Commers service fleet is always available.