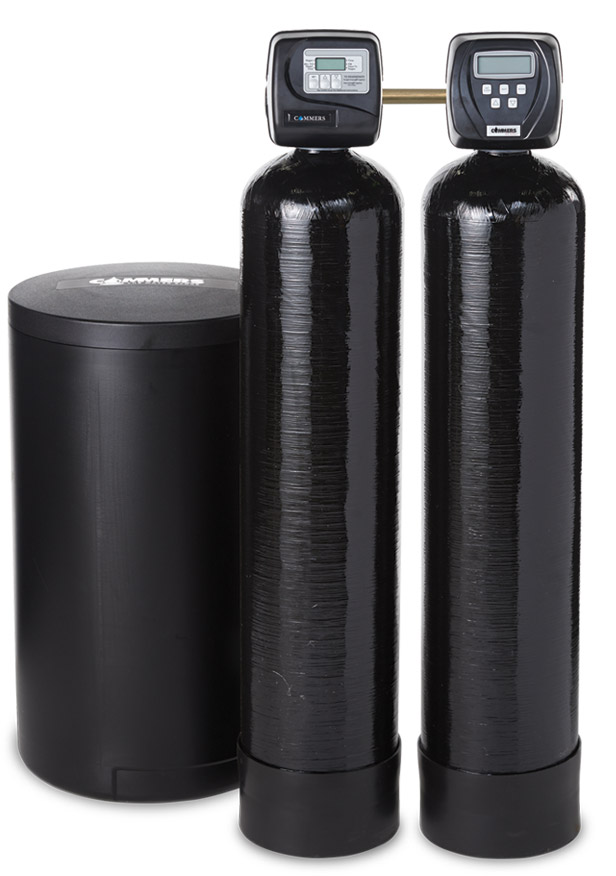 Whole House Water Refiner
The Commers Whole House System delivers soft, conditioned, chlorine and chemical free water to every tap, tub and shower throughout the home. Your home is protected from the scaling, mineral deposits, and service problems caused by hard water, and your family is protected from potential health hazards associated with chlorine and other chemicals. The System reduces irritation, rashes, and possible health risks due to the absorption of harmful chemicals through your skin, while also protecting against the inhalation of chemical vapors in the shower. With the Commers Whole House System, you can enjoy clean, filtered, chemical free water everywhere in your home!
Features Of The Whole House Refiner:
Whole House solution for your water problems
Soften household water using minimal salt & water
Fully programmable back flush eliminates "channeling" while minimizing water use
Remove unwanted chlorine & chemical contaminants throughout the home
The 1" valve provides high flow rates to sustain household water pressure, even
with multiple users.
Counter current regeneration improves system performance & efficiency
High efficiency regeneration saves you money on salt and water
Dynamic variable reserve feature accurately tracks and predicts your family's water use and water use patterns & adjusts to changing demands
Super capacitor eliminates the need for a battery backup while the built in memory protects your system settings from power failure
LCD display measures water flow and shows available soft water reserves
Features two distinct guest cycles
7 year warranty on the valve & all parts, lifetime warranty on all 3 tanks
The Whole House System Effectively Reduces Or Removes:
Water Hardness
Iron
Chlorine
Herbicides
Pesticides

Volitale Organic Compounds (VOCs)
Perfluorochemicals (PFCs)
Trihalomethanes (TCM)
Trichlorethyline (TCE)
Unpleasant Taste & Odor
Water Quality When You Need It!
The Commers system's patented microprocessor keeps a running average of the previous 28 days' water usage and automatically adjusts the conditioned water reserve higher or lower as required. This ensures maximum efficiency and consistent conditioned water quality that your family can depend on when you need it. An efficient water conditioner saves you money, saves on salt, uses less water and helps protect the environment.