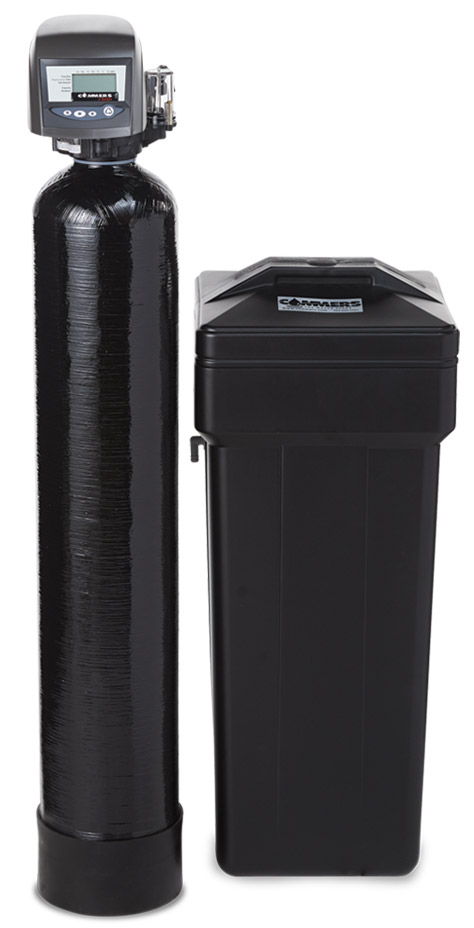 EM Series Water Softener
The Commers eM series is another great water softener for people who use municipal or home water. The eM series is ideal for families or small businesses with relatively small water usage. One of the Commers most affordable water softeners, this unit will provide your family or business many years of quality water softening. Like all of our other units in our lineup, the Commers eM water softener has an industry leading warranty and with our expert service from a Commers water professional, you can be certain that you made the right choice.
Features Of The Commers Em Series
Economical solution for your hard water problems
Fully metered, "On Demand" unit saves on salt & water usage
Space saving valve design fits where other softeners won't
Easy to read LCD display shows time & gallons of soft water remaining
Backup capacitor retains system settings & time of day for over 24 hours
Full 1" valve ensures high service flow rates
Bypass valve included
Choice of 3 sizes of salt tanks to fit your needs
10 year warranty on both tanks, 3 years on the valve & all parts
Can be customized and sized to fit your family's needs
Efficient and Money Saving
The patented microprocessor keeps a running average of the previous 28 days of water usage and automatically adjusts to your family's requirements.